Every Tuesday at 11am PST we're
doing a live Audiojack session!
But wait… What's an Audiojack you ask?
An Audiojack is an audio-based movie. No words, no music, and no video. Hundreds of sounds converge to tell a story for your imagination.
The Audiojack session is a way to engage your imagination through custom activities.
We will choose an Audiojack for the session, then the group will listen to it with our eyes closed. The Audiojack will play a second time, so you can brainstorm (pen and paper recommended), and then we'll share the stories we came up with!

The sessions are always free and the options are listed below. Hit the ADD TO CALENDAR text and a invite will pop up that includes the link, password, phone info (if you want audio only) and step by step instructions. If that doesn't work, the meeting info is also provided below.

We can't wait to hear what you see!
Tuesdays 11am PST
Get the creative juices flowing or take a break from your screen.
 Refresh your mind during this weekly mid-day event.
Zoom Meeting ID: 751 1757 0237
Password: xjy2749F
The story doesn't have to end after the event.
Hit the icon below to sign up for Audiojack
and take back your imagination!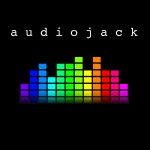 Got Questions?
Do I need to be on video to participate?  Nope! You can connect with audio only through he call in numbers provided in the calendar invite. We are doing this through the Zoom app. It's free to use and you can even just call in from your phone to participate.
Do we have to share our stories? You can share if you like when we get to that point in the session. However, if you just want to come and hang out to enjoy the Audiojack and take a break, that is just fine. This is for you to enjoy in your own way.
If the session has started, can I join late?  Once we've started things, we can't stop the show and add new people in. The sessions usually start 10min after the set time so everyone can get settled in. If you join then, you'll still be admitted to the event.
How much does this cost? It's free. Zero payment required.
Is the content suitable for all ages?  100% Each Audiojack is comprised of sound design that activates your imagination. There is a story behind each one, so it's up to you to create the narrative. Whatever you want the story to be, that's what it is. So, your story, will not be the same as others because you're pulling from your own imagination and memories.
How long is the session? There is a 10min warming up point at the start followed by instructions and then an Audiojack played twice. The Audiojacks range from a few min to over 15min. It just depends on the Audiojack we choose that day. After the second time the Audiojack is played we will start the sharing session. This will take the remainder of the time leading up to a max session length of an hour.
Do I need to speak English to do an Audiojack? Not at all! Since an Audiojack is sound design only, there is no language barrier.
Can I play this for others, groups and add people? You sure can! Just share the info and be sure to let us know if there's a big group joining in advance so we can be sure to let them into the session.